Andreessen Horowitz Publishes 'Crypto Startup School' Documentary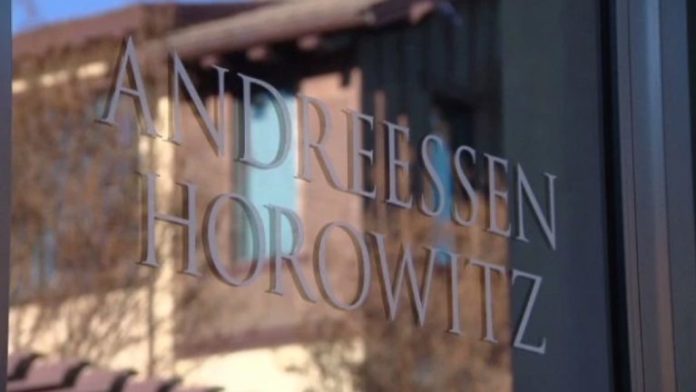 Advertisment
The documentary shows a slew of the students who participated in Andreessen Horowitz's crypto startup course. Alongside this, a number of crypto executives from established firms joined the course and were featured in the documentary and lectures. This includes individuals such as Brian Armstrong from Coinbase, Chris Dixon and Tina Ferguson from Andreessen Horowitz, and the angel investor Balaji Srinivasan as well.
"We think it's important to keep investing in the long-term development of the internet to address the needs of the coming decades," Andreessen Horowitz said on May 1, 2020. "That's why we're excited to announce a new 5 million fund that will be used to invest in crypto networks and businesses."
Bitcoin.com is author of this content, TheBitcoinNews.com is is not responsible for the content of external sites.


What do you think about the Andreessen Horowitz "Crypto Startup School" documentary and lectures? Let us know what you think about this subject in the comments section below.
The California-based private American venture capital firm, Andreessen Horowitz, has published a documentary called "Crypto Startup School." The documentary is different from other blockchain films, as the 30-minute video shows some of the procedures leveraged while invoking a crypto-focused startup.
On October 9, 2020, the company Andreessen Horowitz published a new documentary on Youtube called "Crypto Startup School," alongside the 14 lectures that go along with the experiment. The documentary covers a course Andreessen Horowitz recently held with over 40 participants who learn the process of starting a crypto company.
"Crypto Startup School" took place while the coronavirus lockdowns happened and a great portion of things were done under lockdown.
"This 30-minute, behind-the-scenes documentary follows several students as they go through a new program for crypto entrepreneurs called 'Crypto Startup School,'" the Youtube video description notes. "Along the way, they develop crypto projects, try to find investors and build businesses, and face challenges that are familiar to every founder — all against the backdrop of an unprecedented pandemic."
[embedded content]
The crypto course participants learned about applications, opportunities, business models, funding, software development, and running a crypto operation with people who work remotely.
The post Andreessen Horowitz Publishes 'Crypto Startup School' Documentary appeared first on Bitcoin News.
Marc Andreessen the cofounder of Andreessen Horowitz is a big believer in bitcoin and in 2014, Andreessen wrote a popular opinion article called "Why Bitcoin Matters." Six years later, while the global economy shuddered from the government response to Covid-19, Andreessen Horowitz invested over 0 million into the digital currency economy with the "Crypto Fund II."
Send bulk sms with Bitcoin and don't worry If your link gets reported. We are constantly monitoring your links and We'll pause your campaigns if any issue…