BC.Game Takes Home the Sigma Award for Crypto Casino of the Year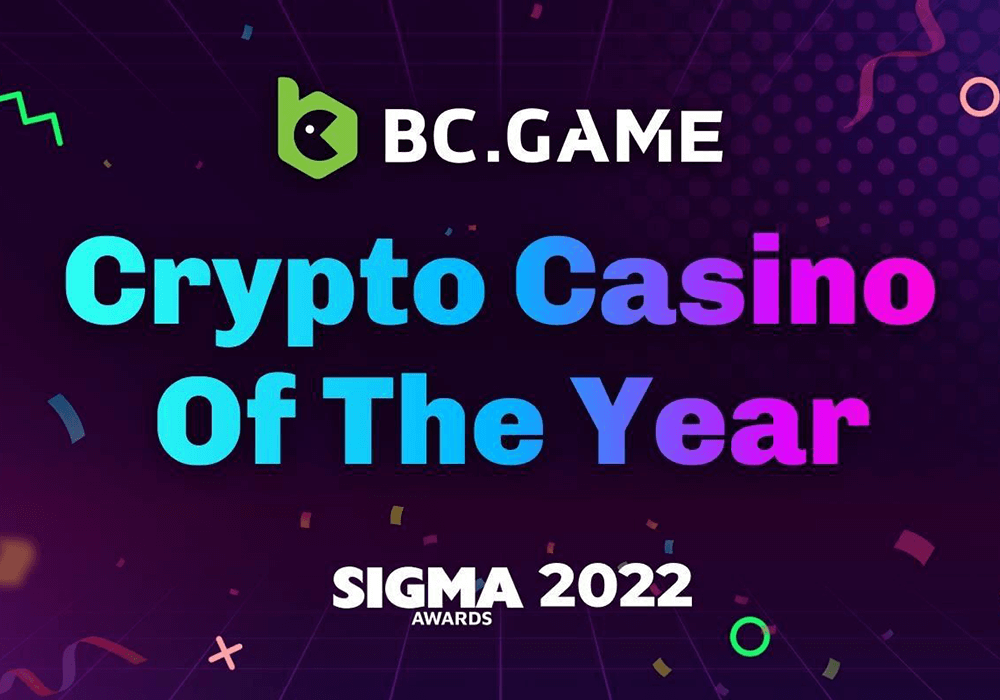 Last year, True Flip held the crown, but it has been handed over to BC.Game this year. The new title holder is currently revolutionizing both the casino industry and the blockchain space at the same time. Aside from this award, Sigma also holds events in many places around the world, such as in America, Europe, Asia, and Africa. Sigma America was hosted between 6 – 9 June, bringing together the industry's most innovative minds. This is by far the most historic moment for BC.Game, which is pleased to announce that they have won the Crypto Casino of the Year Sigma Award in Curaçao in June 2022. Every year, the most deserving online casino platform receives the prestigious Sigma Award.
BC.Game, expressed his gratitude to the team for receiving such a significant distinction. "We're glad to receive the Crypto Casino of The Year award, and we can't wait for many years to come for us to prove that we're doing our best to give our players an exceptional experience."
There is no doubt that 2022 is going to be BC.Game's year, as they have shown their ability to be trusted in this business since 2017. The casino's primary objective has always been to give its customers the greatest gaming experience possible. BC.Game places a high value on interactivity among its players, forming a kind of online gambling social network in the process.
Telegram,Medium,Github,Medium,Twitter,Facebook,Discord,Bitcointalk
Read more Bitcoin News and get the last Bitcoin Price on article source: BC.Game Takes Home the Sigma Award for Crypto Casino of the Year
Send bulk SMS with Bitcoin. We allways test the link in the message with each sending and if your link is broken or reported, the campaigns are automatically paused, and you must to manually resume the campaign after you fix the link.