Bitcoin's Big Believers: 6-Digits 'Inevitable,' BTC Has a Better Chance of Going to $100K Than Zero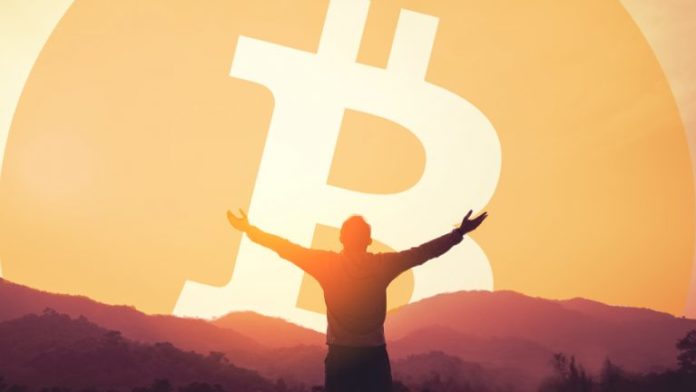 Advertisment
A deep scan into the thread shows that a great majority of bitcoiners think that 0k is destined to happen. Although, there were a fraction of individuals who did not think BTC could reach the six-digit zone.


"It's not inevitable, but I do think it will happen," the Redditor wrote. "I think if it doesn't go to 0k, it will be near worthless within 5-10 years and that means something else did finally take over. IMHO, it has a better chance of going to 0k than worthless, but I always factor in that chance."
Bitcoin.com is author of this content, TheBitcoinNews.com is is not responsible for the content of external sites.
The subreddit r/bitcoin is not the only place on the web where individuals are discussing BTC hitting the six-digit range. On Twitter, the 0k per BTC conversation is also very prominent.
The post Bitcoin's Big Believers: 6-Digits 'Inevitable,' BTC Has a Better Chance of Going to 0K Than Zero appeared first on Bitcoin News.
For a number of years now bitcoiners have predicted that the price of bitcoin will surpass its all-time high from 2017 and many believe it will rise to the 0k or six-digit price range. This week bitcoin enthusiasts discussed the possibility of the crypto asset reaching 0k at great length.
In mid-December 2017, the price of bitcoin (BTC) touched an all-time high (ATH) of ,600 per coin. Today, BTC is 45.81% lower than the 2017 ATH but a number of bitcoiners believe that the crypto asset will surpass that price range. For instance, at the 2020 Virtual Blockchain Week event, the well known venture capitalist Tim Draper said he believes the price of BTC will touch 0k by 2022 or early 2023.
Mark Yusko the CEO of Morgan Creek said he thinks BTC will reach 0k. Other influencers who believe 0k per BTC is attainable include Blockfyre's Simon Dedic, Cardano's Charles Hoskinson, and Morgan Creek's Anthony (Pomp) Pompliano.
On September 25, the creator of the stock-to-flow (S2F) bitcoin model, Planb, held a poll about the six-digit price range which received over 24,000 votes. While 34% said BTC will stay below k, over 26% said the crypto asset would be 0k and 19.5% voted for 8k per coin.
This week a great number of average folks leveraging the Reddit forum also discussed the possibility of BTC reaching 0k. The Reddit post called "How many people here think 100k is happening at any point?" was a topical discussion on Sunday and hundreds of people commented.
Between a number of Reddit forum posts and Twitter conversations, the belief that BTC will reach six-digits is strong among BTC proponents. The most dominant reasoning behind most individual's beliefs as to why the crypto asset will jump that high is macroeconomics and the central banks' fiat creation. Supporters wholeheartedly believe that the price range will happen, it's just a matter of when to most people discussing the subject.
What do you think about the belief that bitcoin will reach 0,000 in the future? Let us know what you think about this subject in the comments section below.
The same day the Twitter user "Anasatsia" explained that she will be dancing when BTC reaches the 0k region. "When Bitcoin hits 0k," she tweeted. "I am gonna dance around everyone who said that putting $$$ into bitcoin is a bad idea saying 'Suckers, suckers, suckers'" The Bitcoin influencer Michael Goldstein jokingly told his 40,000 followers on Sunday that "0k bitcoins will be more useful than k bitcoins."
On Friday, Crypto Capital Venture told his 19,000 Twitter followers that 0k will happen but the crypto asset would probably slide back down to k. "Bitcoin to 0k isn't a final destination," he tweeted. "It's a pit stop; a service area where the rest of the world will finally have a chance to say 'Ok, let me get on board please.' … And then it'll retrace to k."
"I think it is inevitable at some point," explained the top comment on Sunday's post. "Yep, definitely inevitable. It's just a question of how much time it'll take," an individual responded to the top comment. One person remarked that BTC has a better chance of touching six-digits than going to zero.
A number of other individuals gave reasons to why they think that the crypto asset could reach this psychological price range. A few people compared BTC to the likes of gold and said that the crypto asset will mimic the precious metal's store of value benefits.
"Just look at the market cap for gold in the trillions, around trillion," the individual stressed. "If BTC hit the same market cap that would mean about 5k per currently circulating bitcoin. That's just using this year's numbers. and not counting for lost BTC."
Send bulk sms with Bitcoin and don't worry If your link gets reported. We are constantly monitoring your links and We'll pause your campaigns if any issue…