Boringdao Raises $1.4M: Project's Tokenized BTC Bridge Backed by 200% Collateral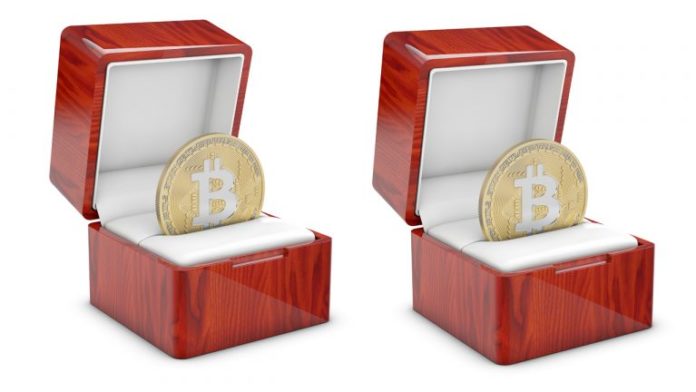 Advertisment
"Boringdao will launch in October and initiate the bBTC tunnel supporting BTC to be minted into bBTC under a double pledge model that will provide the highest level of asset security compared to other wrapped BTC solutions in the market," the company's announcement detailed on Thursday. The double pledge mechanism is also described in the firm's blog post published on the same day.
What do you think about the latest tokenized bitcoin project created by Boringdao? Let us know what you think about this subject in the comments section below.
Bitcoin.com is author of this content, TheBitcoinNews.com is is not responsible for the content of external sites.
— BoringDAO (@BoringDAO_Defi) October 8, 2020
This month the company announced it raised .4 million from investors such as Puzzle Ventures, Snapfingers, Hashkey, SNZ, Youbi, and others. In addition to the bBTC tokenized bitcoin, Boringdao is also launching the BOR token, which will be meant for minting and farming purposes. As far as the bBTC token, the asset will be collateralized by 200% and leverage a double pledge model.
At the time of publication, there is a massive amount of BTC locked into tokenized ETH-based protocols. There is 130,329 BTC or the equivalent of .4 billion worth of bitcoin held on Ethereum on Friday afternoon.
📢1/2 Official Announcement
On October 8, 2020, the Boringdao project announced the company has raised .45 million from a number of investors. Boringdao's website says the project is a bridge between various blockchains and Ethereum. "We offer the opportunity for non-ERC20 assets to maximize utility and yield-generating effects," the startup's web portal notes.
"Each Bitcoin is backed by more than 200% of assets, including one real Bitcoin (multiple reputable institutions manage Multi-sig)," explains the Boringdao developers. "The approximately equivalent value of ERC-20 assets is locked in the contract layer (governed by smart contracts). There is no doubt that 200%>100%, so bBTC ought to be much safer."
There's a new tokenized bitcoin project coming to the decentralized finance (defi) ecosystem that's recently received .4 million from blockchain investors. The project called Boringdao, a decentralized bridge between Ethereum and alternative blockchains, plans to launch the company's bBTC tunnel this month in order to introduce another tokenized bitcoin.
We have completed our private round and received a total of .45 million in financing from several institutions including @DeFianceCapital , @HashKeyGroup , @snzholding , @YoubiCapital , @altonomy , Puzzle Ventures, @SnapFingersCom , etc. pic.twitter.com/9pWuM2H6cH
Essentially, Boringdao wants to tokenize all the world's assets, and this month the project aims to deploy its bBTC tunnel. The token bBTC will be a tokenized bitcoin (BTC) asset similar to renBTC, WBTC, and other projects connected to Ethereum.
The post Boringdao Raises .4M: Project's Tokenized BTC Bridge Backed by 200% Collateral appeared first on Bitcoin News.
The top project with the most locked bitcoin is Bitgo's Wrapped Bitcoin (WBTC) project with a total of 95,197 tokens circulating according to Dune Analytics. WBTC is followed by renBTC (25,598), hBTC (4,810), sBTC (2,437), imBTC (1,730), tBTC (443), and pBTC (120).
Send bulk sms with Bitcoin and don't worry If your link gets reported. We are constantly monitoring your links and We'll pause your campaigns if any issue…