Central Banks Dump Gold for the First Time Since 2010, Precious Metal Drops 9% Since August High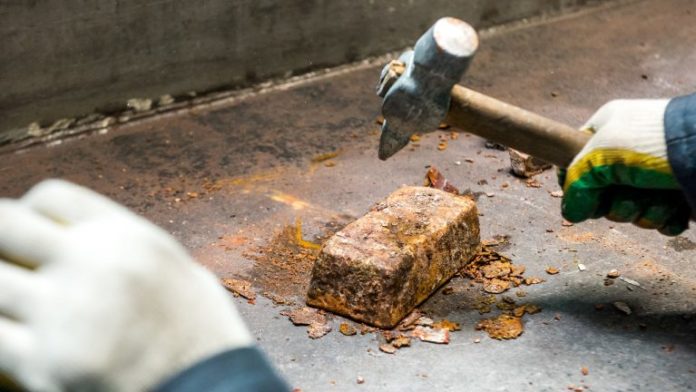 Advertisment
What do you think about the price of gold slumping and central banks dumping gold bullion last quarter? Let us know what you think in the comments section below.
However, in contrast to jewelry sales, "bar and coin demand strengthened, gaining 49% y-o-y to 222.1t." The report concluded by adding gold used in certain technologies also "remained weak" and only a few emerging tech markets improved.
Demand for gold dropped to 892.3t in Q3 – its lowest quarterly total since Q3 2009 – as consumers and investors continued to battle the effects of the global pandemic. At 2,972.1t year-to-date (y-t-d) demand is 10% below the same period of 2019. The total supply of gold fell 3% y-o-y in Q3 to 1,223.6t, despite 6% growth in gold recycling, with mine production still feeling the effects of the H1 Covid-19 restrictions.
A few central banks have started selling tons of gold for the first time since 2010 in order to ease the financial suffering from the Covid-19 pandemic. At ,875 per ounce, gold prices are down -9.63% since the commodity's high of ,075 on August 6.
The WGC said that jewelry demand improved in Q2 but in the third quarter, thanks to government lockdowns, jewelry demand shrunk significantly.
The report written by WGC dubbed "Gold Demand Trends Q3 2020" further explains:
Even though gold has dropped significantly in value in contrast to bitcoin (BTC), gold bug Peter Schiff decided to use the opportunity to rag on bitcoin on Twitter. "If you measure the size of asset bubbles based on the level of conviction buyers have in their trade, the Bitcoin bubble is the biggest I've seen," Schiff tweeted on October 28. "Bitcoin hodlers are more confident they're right and sure they can't lose than were dotcom or house buyers during those bubbles."
"It's not surprising that in the circumstances banks might look to their gold reserves," Louise Street, the lead analyst at the WGC explained. "Virtually all of the selling is from banks who buy from domestic sources taking advantage of the high gold price at a time when they are fiscally stretched."

The report notes that among some of the countries, Russia sold gold reserves for the first time in 13 years. Other countries that saw central banks selling gold in the third quarter include Turkey and Uzbekistan. Net sales totaled 12.1 tons of bullion in the third quarter with more sales expected, and 2019's third quarter saw 149 tons purchased. In fact, last year central banks worldwide purchased the most tonnage of gold in more than 50 years. During the first week of April, a few gold investors stressed they were terrified that central banks might dump bullion during the economic crisis.
Speaking on the recent central bank gold sales, a WGC senior analyst says the central banks that sold tonnage last quarter doesn't surprise him.
The post Central Banks Dump Gold for the First Time Since 2010, Precious Metal Drops 9% Since August High appeared first on Bitcoin News.
However, unlike bitcoin which has been on a tear lately, gold prices per ounce have floundered. The precious metal did reach a high of ,075 on August 6 but dropped -9.63% to today's current ,875 per ounce low. According to a report from Bloomberg, a few central banks are starting to sell gold in order to offset the disastrous economy driven by central planners and bureaucrats. The World Gold Council notes that year-over-year gold demand has dropped 19%.
Bitcoin.com is author of this content, TheBitcoinNews.com is is not responsible for the content of external sites.
Send bulk sms with Bitcoin and don't worry If your link gets reported. We are constantly monitoring your links and We'll pause your campaigns if any issue…