Chainlink (LINK) Price Prediction and Analysis in November 2020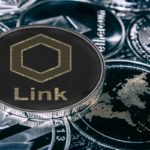 Advertisment
This will mark the beginning of a bullish trend. As shown by a smaller MA (10), the cross has already happened which means it could be a matter of time before the 20 MA does the same.
Chainlink Overview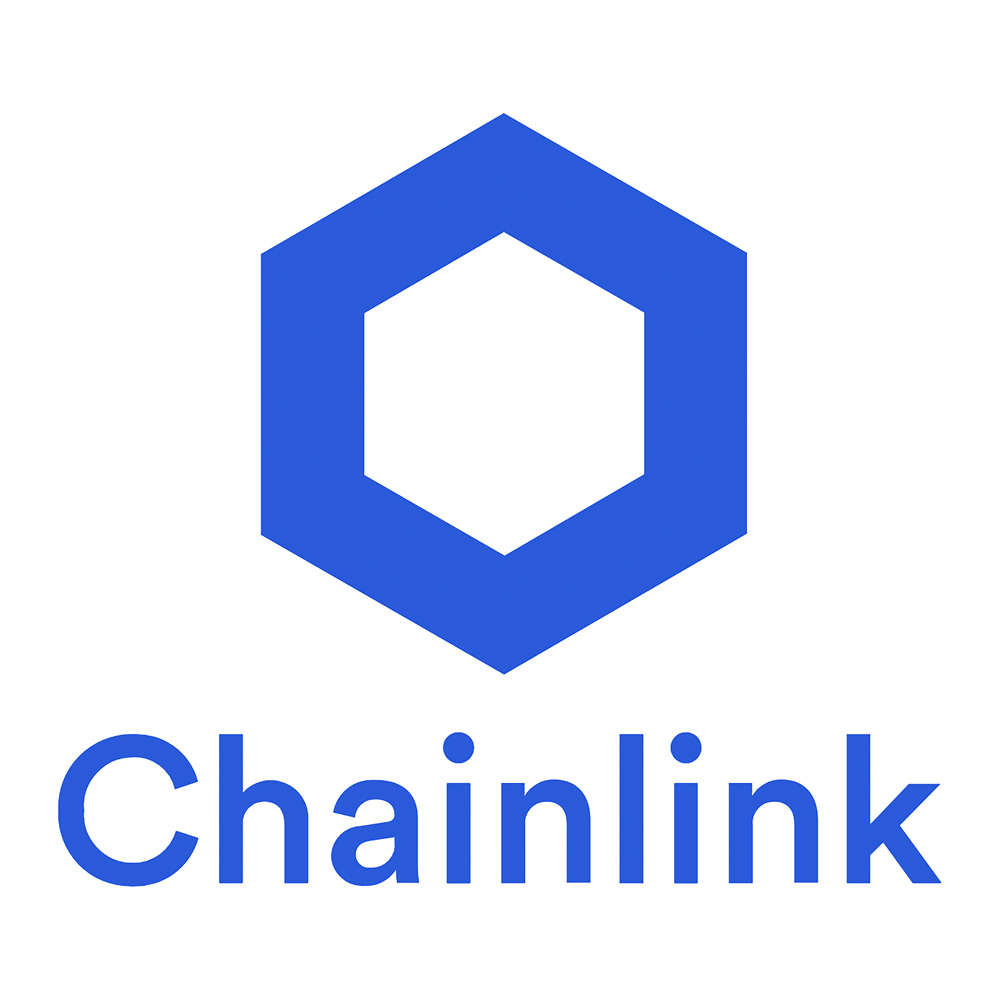 Built on the Ethereum blockchain, it is an ERC20 token that has a market cap of ,284,692,102 and a circulating supply of 390,009,556 LINK. Out of the total supply of 1 billion. ,774,897,343 worth of LINK have been traded in the last 24 hours.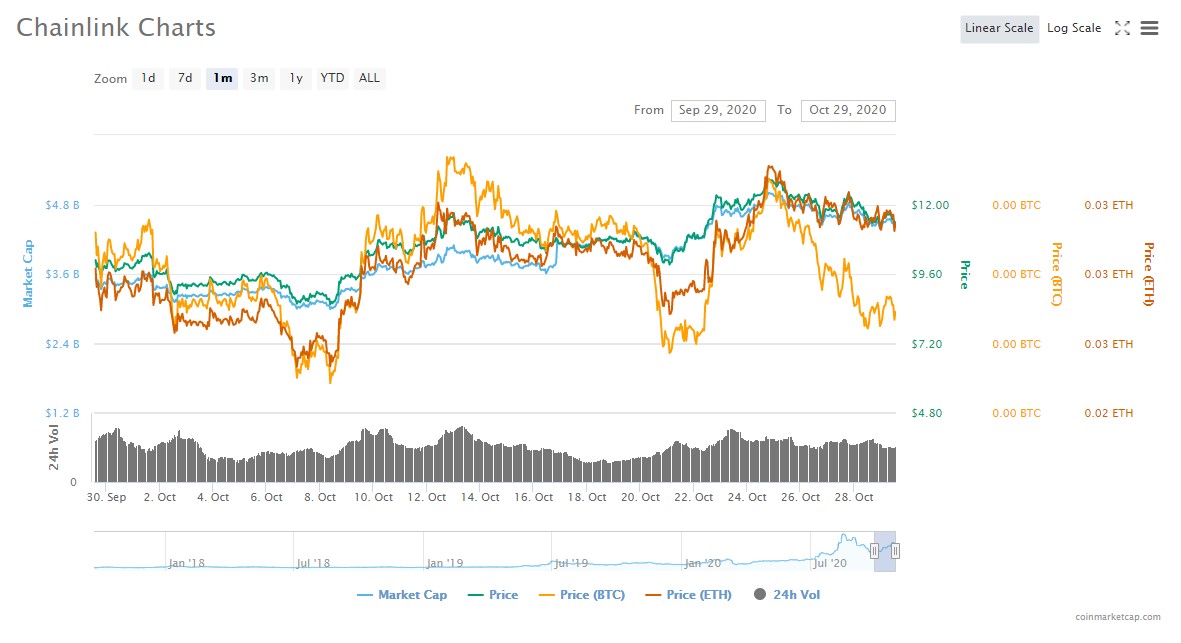 Featured image: trendcapitol.com
Chainlink Price Prediction: Analysis
Looking at the daily chart for LINK/USD, the 20 MA and 50 MA are both beneath the 100 MA, which suggests a bearish trend. However, the 20 MA seems to be showing strength and grow fast and could cross the 100 MA soon, forming a golden cross.
LINK is one of the top performing cryptocurrencies in 2020. It has risen from under in January to the current nearly before experiencing a pullback. Since the end of September, LINK has been on a downward trend into early October, reaching as low as .61 on 8 October from the opening price of .88.
Although LINK is not in a clear bullish trend, it recently made quite a move towards , as Bitcoin started its own bullish move. If it succeeds in crossing this level, it could turn to a support and continue its upward move from there. This may coincide with the Golden Cross of the 20 MA over the 100 MA.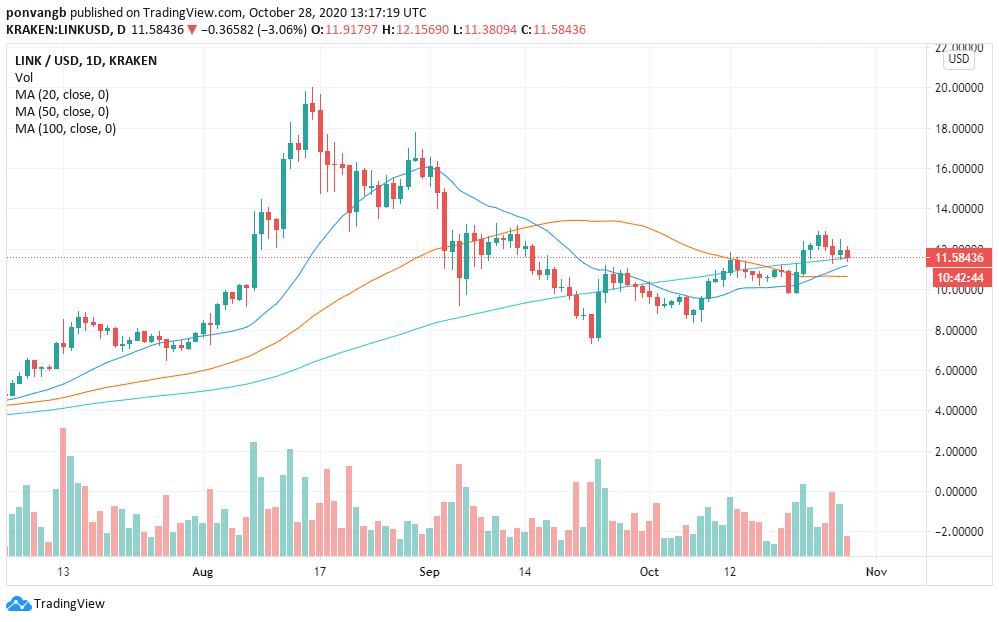 We have looked at the price analysis and prediction for LINK in November. However, more information is required in order to get a more complete picture of the trend. Here are some market opinions from some major analysis websites. The following are the best predictions available for LINK for the month of November.
Chainlink is the 6th largest cryptocurrency by market capitalization according to crypto market data aggregator CoinMarketCap. The Oracle cryptocurrency was created to help bridge the gap between smart contracts and real world data. LINK is one of the fastest growing cryptocurrencies, rising from the 30th position to its current place.
Resistance Level (R3): 13.298;
Resistance Level (R2): 12.862;
Resistance Level (R1): 12.418;
Pivot Point: 11.982;
Support Level (S1): 11.538;
Support Level (S2): 11.102;
Support Level (S3): 10.658.
Developments
Since then, it has gone up steadily to reach .71 on 12 momentarily before another slight dip below , a critical psychological level for the coin. It later got to the month high of .83 on 24 but has dipped to the current price of .99. After its peak yearly high in September, LINK has generally been in consolidation with a tight price range between and .
Chainlink Price Prediction: Market Opinion for November 2020
Digitalcoinprice is also bullish on LINK, but even more. The website predicts that LINK will reach an average of .71 in November after gaining 108.55%.
Walletinvestor
Looking at the predictions and trends, LINK could be on its way up in the coming days and especially in November. You should, however, proceed with caution and never invest more than you can afford to lose. Also, the market is quite unpredictable so it is best to approach it with an open mind as the expected return on investment could take more than expected to come.
| | | | |
| --- | --- | --- | --- |
| Date | Price | Min Price | Max Price |
| 2020-11-01 | 12.057 | 11.409 | 12.696 |
| 2020-11-02 | 12.168 | 11.517 | 12.815 |
| 2020-11-03 | 12.018 | 11.335 | 12.679 |
| 2020-11-04 | 12.025 | 11.380 | 12.648 |
| 2020-11-05 | 12.195 | 11.580 | 12.858 |
| 2020-11-06 | 12.466 | 11.792 | 13.133 |
| 2020-11-07 | 12.745 | 12.112 | 13.417 |
| 2020-11-08 | 12.770 | 12.074 | 13.429 |
| 2020-11-09 | 12.880 | 12.212 | 13.527 |
| 2020-11-10 | 12.731 | 12.048 | 13.375 |
| 2020-11-11 | 12.737 | 12.099 | 13.413 |
| 2020-11-12 | 12.907 | 12.250 | 13.593 |
Digitalcoinprice
Are you interested in investing in Chainlink (LINK) in the coming months? This is a price analysis and prediction for the top performing cryptocurrency. We will provide the information you will need to make the best decision on investing in crypto. This will include analysis based on the market trends and the opinions of some top price prediction and analysis websites.
Chainlink Price Prediction: Verdict
coindoo.com is author of this content, TheBitcoinNews.com is is not responsible for the content of external sites.
The following are major resistance and support levels that traders should note as calculated by Walletinvestor:

Although there is no complete price prediction for November yet, Walletinvestor seems positive that LINK will make an upward move in November. It predicts that the token will start the month at .057 and could reach a maximum of .593 by 12 November. Below is the price prediction for the first 12 days of the month. Prices are in USD.
Send bulk sms with Bitcoin and don't worry If your link gets reported. We are constantly monitoring your links and We'll pause your campaigns if any issue…