Dapper Labs and Blockparty Join Forces to Bring A New Breadth of Digital Collectibles onto Flow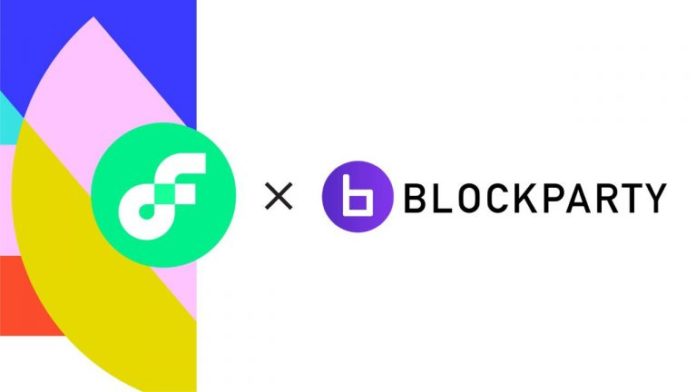 Advertisment
The post Dapper Labs and Blockparty Join Forces to Bring A New Breadth of Digital Collectibles onto Flow appeared first on Bitcoin News.
Blockparty has created a new class of digital collectibles across art, music, and sports to enable users to share and earn value together. Leveraging the NFT Token (NFT), Blockparty will enable fans to fully own, sell, and trade digital assets while allowing creators to build more valuable relationships with their fans by offering incentives, rewards, and giveaways through digital collectibles. Blockparty is headquartered in New York City, NY, and available to users across the globe. For more information, visit https://www.blockparty.co/ and https://www.nft.org/
VANCOUVER / SEPTEMBER 25, 2020 — Blockparty—the New York-based rare digital collectibles marketplace that launched last month to foster more meaningful fan engagement for artists, musicians, and sports teams—today announced a partnership with Dapper Labs, the company behind CryptoKitties and NBA Top Shot, who will bring Blockparty onto Flow, their user-centric blockchain built for mainstream adoption.
This is a press release. Readers should do their own due diligence before taking any actions related to the promoted company or any of its affiliates or services. Bitcoin.com is not responsible, directly or indirectly, for any damage or loss caused or alleged to be caused by or in connection with the use of or reliance on any content, goods or services mentioned in the press release.
"The genesis of Flow is rooted in the need for an exceptional user interface, and that is what the musicians, producers, artists and clients working with Blockparty are seeking," says Franklin Fitch, Director of Marketing & Curation at Blockparty. "One of our goals is to expand digital art and sell art that is powered by crypto—not 'crypto art.' Flow is the best solution to achieve this goal."
About Blockparty
Bitcoin.com is author of this content, TheBitcoinNews.com is is not responsible for the content of external sites.
About Dapper Labs
"With the Blockparty marketplace on Flow, we have an incredible opportunity to showcase a new league of digital assets by creators with an established fanbase, and to broaden the appeal of this new form of engagement. Our partnership with Blockparty will be an important step towards creating a vibrant ecosystem of crypto-enabled value creation and exchange on the internet," says Mickey Maher, Head of Partnerships at Flow
---
Known for building accessible gaming and entertainment consumer experiences on blockchain technology, Dapper Labs is driving the mainstream adoption of blockchain technology through the power of play and Flow. Flow is the only layer one blockchain built by a team that both understands the importance of reducing complexity for ecosystem developers and possesses proven expertise in eliminating on-boarding friction for mainstream users. Flow not only provides the stability and scalability necessary for blockchain products to support mass market adoption, but also provides payment rails for credit cards and cryptocurrency ensuring ease of use for consumers on all fronts. By lowering barriers of entry, Flow ensures that anyone can join this new digital economy.
Dapper Labs is the company behind CryptoKitties and the Flow blockchain as well as upcoming titles like NBA Top Shot. Founded in 2018, Dapper Labs uses blockchain technology to bring new forms of digital engagement to fans around the world. Blockchain-enabled applications can bring fans closer with the brands they love, give people a real stake in the communities they contribute to, and create new ways for consumers to become creators themselves. Publicly-announced Dapper Labs partners include the NBA and NBPA, Warner Music Group, Ubisoft, and UFC. Notable investors in Dapper Labs include Andreessen Horowitz, Union Square Ventures, Venrock, Google Ventures, Samsung, and the founders of Dreamworks, Reddit, Coinbase, Zynga, and AngelList, among others.
Digital collectibles offer an alternative form of engagement to the in-person experience of art shows, concerts and games, and help artists and athletes incentivize long-term relationships with their fans. By showcasing their work in Blockparty's digital collectibles marketplace, content creators can access new initial and recurring revenue streams and gain access to new markets of fans. They can also expand their creative mediums and branded assets into digital and mixed reality, and create more integrated fan experiences. Using this curated digital collectibles marketplace, fans can own, sell, and trade valuable digital art, music and sports assets. The collectibles also provide users with insider benefits including access to unique rewards and giveaways such as VIP concert access or free swag. To date, Blockparty has featured works from 3LAU x Slime Sunday, Tommy Wilson, Matt Szczur, Mark Paul Deren (MADSTEEZ), Ryan Keeley and Harif Guzman (Haculla), which have all been sold out in a matter of hours.
Send bulk sms with Bitcoin and don't worry If your link gets reported. We are constantly monitoring your links and We'll pause your campaigns if any issue…