Grayscale's Ethereum Trust Attains SEC Reporting Company Status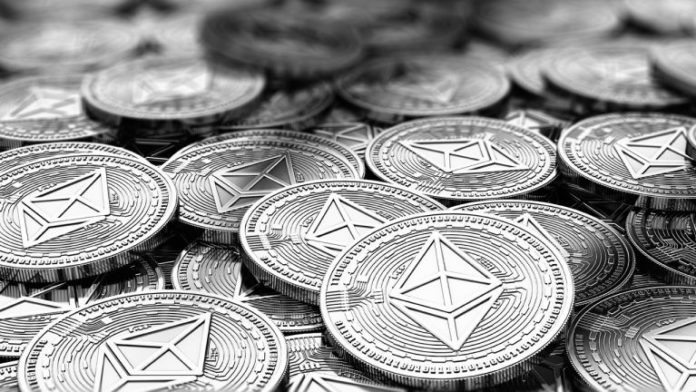 Advertisment
The latest announcement by Grayscale, which tops the list of publicly listed companies that hold bitcoin, comes as U.S. regulators and statutory bodies are increasing pressure on cryptocurrency businesses that are not adhering to the Securities Act.
Consequently, the Grayscale Ethereum Trust will now "file its quarterly and annual reports, including its financial statements, on Form 10-Qs and 10-Ks with the SEC, along with current reports on Form 8-K, in addition to complying with all other obligations under the Exchange Act."
Bitcoin.com is author of this content, TheBitcoinNews.com is is not responsible for the content of external sites.
The statement clarifies that Grayscale is yet to meet "its investment objective and the Shares quoted on OTCQX have not reflected the value of ETH held by the Trust, less the Trust's expenses and other liabilities." Instead, the shares have "traded at a substantial premium over such value."
Grayscale Investments says the registration statement on Form 10 that it filed with the U.S. Securities and Exchange Commission (SEC) on behalf of the Ethereum Trust has become effective. This means Ethereum Trust is now an official SEC reporting company and the second digital currency investment product to achieve the milestone.
Meanwhile, the statement released by Grayscale Investments also explains that "the shares of the Trust are designed to provide investors with a cost-effective and convenient way to gain investment exposure to ETH."
What does the attainment of the reporting company status by the Ethereum Trust mean for other altcoins? Tell us what you think in the comments section below?
The post Grayscale's Ethereum Trust Attains SEC Reporting Company Status appeared first on Bitcoin News.
Nevertheless, the statement still highlights some important information about the shares:
Grayscale's BTC Trust (GBTC) is the first investment product to attain the status after its filing became effective on January 21 of 2020. An organization becomes a SEC reporting company or public company upon "registration pursuant to Section 12(g) of the Securities Exchange Act of 1934, as amended (the Exchange Act)."
The Ethereum Trust will offer a private placement to accredited investors. The investment objective of the Trust is for the Shares (based on ETH per Share) to reflect the value of ETH held by the Trust, determined by reference to the Index Price (as defined in the Information Statement), less the Trust's expenses and other liabilities.
Still, the world's largest digital currency asset manager elaborates that "this voluntary filing should not be confused as an effort to classify Grayscale Ethereum Trust as an exchange-traded fund (ETF). The structure of the Trust will not change and it will continue to not operate a redemption program nor trade on a national securities exchange."
Send bulk sms with Bitcoin and don't worry If your link gets reported. We are constantly monitoring your links and We'll pause your campaigns if any issue…