Hash Watch: Bitcoin Cash Services Reveal Contingency Plans for Upcoming Fork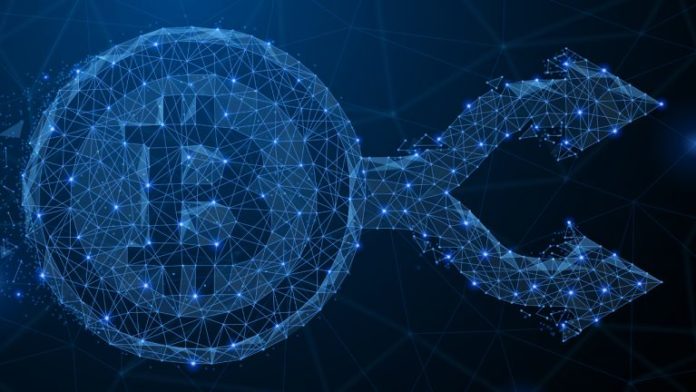 Advertisment
The trading platform Binance detailed its BCH fork arrangements on November 3, 2020, and said that this is "a contentious hard fork that may result in an additional token." Interestingly, the exchange is listing a leverage tokens market called "BCHUP" and "BCHDOWN" and Binance plans to delist the market on November 9, 2020. Moreover, two days ago the exchange Huobi also announced the trading platform's contingency plans.
Since our last report, a few infrastructure providers have announced contingency plans for the upcoming fork. For instance, the mining operation Poolin has revealed its plans for the BCH fork scheduled on the 15th.
"This upgrade is expected to fork Bitcoin Cash out of two chains, BCHA (Bitcoin Cash ABC) and BCHN (Bitcoin Cash Node)," Huobi's blog post details. "Since there is no fair naming standard for the BCH fork in the current community, Huobi Global respects the opinions and consensus of the community and users and will set a transition period for the fork. After the community has formed a consensus on BCH naming, we will end the transition period and rename BCHA or BCHN."
With just over a week left until the upgrade and possibility of a minority fork, BCH supporters are preparing for the outcome. The best thing users can do is patiently wait, but also make sure they have control over their bitcoin cash private keys. BCH enthusiasts who store funds on an exchange should make sure the trading platform has updated customers on how it will proceed with the fork. If a BCH user is unhappy with the direction of any third-party software provider or trading platform, they should move their BCH to another location before the fork.
The post Hash Watch: Bitcoin Cash Services Reveal Contingency Plans for Upcoming Fork appeared first on Bitcoin News.
In 11 days, the Bitcoin Cash upgrade is coming and the latest feature that will be added to the network is the ASERT Difficulty Adjustment Algorithm (DAA). However, the community is also preparing for a contentious fork, as one of the seven BCH full node projects has introduced the Infrastructure Funding Proposal (IFP) into the codebase. The IFP has been extremely controversial, as it has created a great divide between those who support it and those who do not. In September, news.Bitcoin.com reported on how most BCH market participants including businesses, executives, miners, and developers from six full node projects decided to bid Bitcoin ABC farewell.
Coinbase added:
As far as coin votes, hashpower, and futures markets are concerned, Bitcoin ABC is not faring well in comparison to BCHN. Block statistics from the web portal Coin Dance shows that 75.4% or 754 blocks out of 1,000 were mined using the BCHN software. 11 blocks out of the last 1,000 BCH blocks have signaled for ABC, which accounts for 1.09% of the thousand blocks mined. There is roughly 2 exahash per second (EH/s) of SHA256 hashrate pointed at the Bitcoin Cash network on Wednesday, November 4.
The hardware wallet firm, Satoshilabs (manufacturers of the Trezor wallet), revealed its contingency plans on November 4, 2020. According to the blog post, Satoshilabs has decided to run Bitcoin ABC and conceding to understand that there "may be service interruptions."
Seven days ago, the exchange, Okex, informed customers about the trading platform's BCH fork contingency plans. "The Bitcoin Cash (BCH) network is expected to undergo a hard fork," the blog post notes. "There are currently two competing fork proposals, Bitcoin Cash ABC (BCH ABC) and Bitcoin Cash Node (BCHN). In the event of a successful fork, Okex users holding BCH prior to the fork will receive the two new assets, BCH ABC and BCHN."
"Depending on user consensus following the fork, this will either remain unchanged or switch to supporting only the forked chain, named Bitcoin Cash Node," Satoshilabs' post explains.
"Following the fork, Satoshilabs will monitor whether the forked chain has sufficient support to justify supporting it. If the community chooses Bitcoin Cash Node, Satoshilabs will drop support for Bitcoin Cash ABC and connect to the new network," the company added. Bitcoin Cash proponents and Trezor owners on social media and forums were not pleased with Satoshilabs' decision to operate the minority node.
Once the fork is complete, please be aware that we will NOT support BCH ABC forked coin sends/receives on coinbase.com or Coinbase Pro.

The mining pool also said the operation will switch all of the BCH hashrate to BTC one day before the hardfork, it also plans to suspend BCH payments on November 15, and "a separate announcement about switching the BTC hashrate back to BCH will be published once the hard fork has completed and the network is stable." At press time, Poolin only captures a touch over 1% of the BCH network hashrate, according to Coin Dance data.
What do you think about the upcoming Bitcoin Cash upgrade and the possibility of a chain split? Let us know what you think about this subject in the comments section below.
On October 30, the firm Bitgo detailed that it was preparing for the upcoming fork on November 15 as well. "Bitgo is currently running BCHN nodes and expects that it will be the dominant chain post-fork," the company tweeted. "We will pause all BCH services at 00:00 a.m. UTC Nov. 15 in preparation for the fork. We will monitor the network and restore service as soon as the dominant chain is confirmed. Our primary goal is to ensure the safety of client coins. We will post more details about Bitgo's approach to this upcoming potential fork in a blog post next week," the company added.
Bitcoin ABC futures show that the market is trading for much less than BCHN futures on Wednesday afternoon. Poloniex ABC futures paired tether (USDT) indicates the token is swapping for per unit. ABC futures on Coinflex are priced similarly at .50 per ABC token. The ABC futures on Coinex are even lower, as the ABC token is swapping for .34 at the time of publication. If the prices end up being roughly the same after November 15, 2020, then the ABC airdrop will have a very small market valuation amid the totem pole of top coin market cap positions.
The Bitcoin Cash blockchain is set to upgrade on Sunday, November 15 and it's still expected that the network will bifurcate. So far, a number of crypto services have revealed contingency plans for the fork, and today's data shows that 754 out of 1,000 bitcoin cash blocks were mined with the BCHN software.
Bitcoin.com is author of this content, TheBitcoinNews.com is is not responsible for the content of external sites.
Furthermore, the hardware wallet company Ledger Wallet gave information on how the firm will handle the upcoming upgrade in mid-November. "Ledger will suspend their BCH services from the 12th of November at 07:00 UTC for security reasons," the hardware wallet company wrote. "We'll be keeping an eye on the developments after the fork to see which chain will remain viable both technically and economically."
During the evening crypto trading sessions (ET), the San Francisco exchange Coinbase revealed its plans for the upcoming fork. "Bitcoin Cash (BCH) is expected to undergo a hard fork on November 15th, 2020," Coinbase tweeted. "Prior to the fork, Coinbase will run BCHN nodes and expects that it will be the dominant chain post fork. Once the fork begins, BCH sends/receives to and from coinbase.com and Coinbase Pro will pause, and will be re-enabled once we've determined the upgrade is stable."

"The Bitcoin Cash (BCH) network is expected to undergo a hardfork on the 15th of November, 2020," Poolin detailed. "There are currently two competing fork proposals, Bitcoin Cash ABC (ABC) and Bitcoin Cash Node (BCHN). As per the latest data from Coin Dance, 76.3% of BCH blocks have signaled support for BCHN over the last 7 days, compared to 1.0% for ABC. In the event of a successful fork, users holding BCH prior to the fork will receive the new assets."
Send bulk sms with Bitcoin and don't worry If your link gets reported. We are constantly monitoring your links and We'll pause your campaigns if any issue…