How Hackers Exploited Twitter's VPN Problems, Obtained God Mode and Took Over Accounts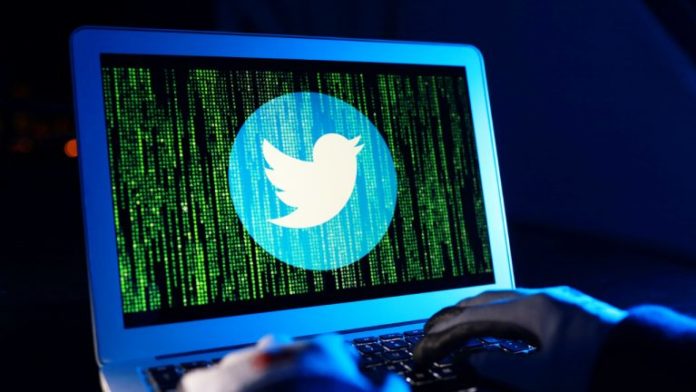 Advertisment
What do you think about this Twitter hack? Let us know in the comments section below.
How Twitter Was Hacked
Bitcoin.com is author of this content, TheBitcoinNews.com is is not responsible for the content of external sites.
The hack began on July 14 when one or more hackers called several Twitter employees, claiming to be calling from the IT department's help desk about Twitter's VPN, which a number of employees reported having problems with. "Employees had frequent problems with the VPN connections to the network," the report details.
The New York State Department of Financial Services (NYDFS) released its Twitter investigation report last week. It explains how the massive Twitter hack on July 15 happened, resulting in many high-profile accounts being accessed and used to tweet about a bitcoin giveaway scam.
The hackers' claims were far more credible – and ultimately successful – because Twitter's employees were all using VPN connections to work and routinely experiencing VPN problems that required IT's assistance.
Overall, 130 Twitter user accounts were compromised during the Twitter hack. Of those, 45 accounts were used to send tweets. Twitter believes that for up to 36 of the 130 targeted accounts, the hackers also accessed DM inboxes.
A NYSE-listed technology company with a market cap of billion, Twitter has more than 330 million total monthly active users and over 186 million daily active users, including over 36 million (20%) in the U.S., the NYDFS detailed.
During its investigation, the NYDFS conducted a survey and learned that 15 cryptocurrency companies blocked transfers to the hackers' addresses posted on Twitter, and seven did not. Four crypto companies actively blocked their users' attempts to send BTC to the hackers' bitcoin addresses. In particular, the NYDFS found:
The report details that Twitter maintains "internal account management tools" to manage a range of user account issues, which the hackers gained access to. A number of authorized Twitter employees have a username and password to access these internal account management tools. According to the report:
Coinbase blocked approximately 5,670 transfers, valued at approximately ,294,000. Square blocked 358 transfers, valued at approximately ,000. Gemini blocked two transfers, valued at approximately ,800. Bitstamp blocked one transfer, valued at approximately 0.
The post How Hackers Exploited Twitter's VPN Problems, Obtained God Mode and Took Over Accounts appeared first on Bitcoin News.
The hackers directed the employees to a phishing website that looked identical to the legitimate Twitter VPN website and was hosted by a similarly named domain. "As the employee entered their credentials into the phishing website, the hackers would simultaneously enter the information into the real Twitter website. This false log-in generated an MFA notification requesting that the employees authenticate themselves, which some of the employees did," the NYDFS explained. "While some employees reported the calls to Twitter's internal fraud monitoring team, at least one employee believed the hackers' lies."
Twitter's VPN problem ballooned when the company shifted to remote working in March due to the Covid-19 outbreak, which put a strain on the company's technology infrastructure, resulting in frequent VPN problems. "The hackers took advantage of these issues and pretended to be calling from Twitter's IT department about a VPN problem," the NYDFS stated, elaborating:
An investigation by the New York State Department of Financial Services has revealed how the great Twitter hack in July happened. A total of 130 high-profile, celebrity accounts were compromised and many were used to tweet about a bitcoin giveaway scam.
Send bulk sms with Bitcoin and don't worry If your link gets reported. We are constantly monitoring your links and We'll pause your campaigns if any issue…