Kucoin Hacker Leverages Uniswap to Dump Vast Number of ERC20 Tokens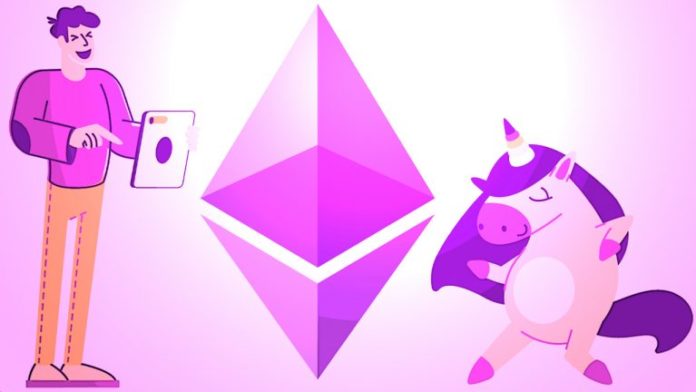 Advertisment
A great number of other ERC20's have been obtained by the hacker and armchair sleuths are watching onchain activity closely. Tokens obtained by the Kucoin hacker include Alchemy, Ampleforth, V-ID, Trace, Utrust, Digitex, Synthetix, and many more.
Members of the Ocean Protocol team informed the public that the developers were aware of the Kucoin hackers' most recent moves. The Ocean dumping invoked the development team to freeze the Ocean token contract.
"As a first action to protect Ocean token holders, we have paused the Ocean contract," the Ocean Protocol team tweeted. "We will update the community with more information in the coming hours."
"Good for Kucoin," the individual added. "Sorry you had to go through this nightmare scenario, I hope the perpetrators are caught."
Since the recent Kucoin hack, the crypto community has been waiting for the hacker to move funds. During the early morning hours (ET) on Sunday, a number of people noticed the Kucoin hacker started to move a large amount of ether and ERC20s to connect with the decentralized exchange (dex) Uniswap.
Kucoin says that customers will be reimbursed and the trading platform will come back online again in about a week. Kucoin also noted that it has been working with various exchanges and blockchain networks, alongside law enforcement officials.
Many of the customers from Kucoin seem to believe the exchange is handling the hack properly and commented on the situation during Johnny Lyu's live stream on Youtube. One XRP proponent said that Kucoin was being "really transparent."
During the early morning hours on Sunday, the hacker started leveraging the dex Uniswap to swap a great number of ERC20s. One particular ERC20 the hacker obtained, is the data token called "Ocean" and the suspect was swapping the token in 10k batches. One observer on Twitter said the hacker dragged the price of the Ocean token down by 4% "in less than an hour."
Kucoin CEO, Johnny Lyu, explained the situation during a live stream filmed on Saturday and he said that the Kucoin team is continuing to "evaluate the total value."
Estimates say 1,008 BTC was stolen, along with 14,713 BSV, 26,733 LTC, 9,588,383 XLM, Omni and EOS based tether (USDT) worth million, 3 million of ether and ERC20s, and over 18 million XRP.
What do you think about the Kucoin hacker dumping on Uniswap? Let us know what you think about this subject in the comments section below.
Bitcoin.com is author of this content, TheBitcoinNews.com is is not responsible for the content of external sites.
The Block Crypto's Director of Research, Larry Cermak, also wrote about the event on Twitter, as he watched the Uniswap dumping in real-time. After the hacker briefly paused the Ocean token dumping, Cermak stressed that a "high profile incident like this could bring Uniswap into regulators' spotlight. Especially if the swapping continues."
The post Kucoin Hacker Leverages Uniswap to Dump Vast Number of ERC20 Tokens appeared first on Bitcoin News.
"Due to low liquidity for this token, he is going to crash it hard," the individual added. Other observers said Ocean lost a total of 10% during the early morning (ET) dump.
The hack has had very little effects on the crypto economy, in general, as the prices of ETH, BTC, and other top crypto assets this weekend remained relatively stable after the Kucoin incident.
The cryptocurrency exchange Kucoin was hacked on September 25, 2020, and early estimates said the trading platform lost around 0 million. On Sunday, the estimate is a bit larger, as the crypto community thinks upwards of 0 million in crypto coins were stolen.
Send bulk sms with Bitcoin and don't worry If your link gets reported. We are constantly monitoring your links and We'll pause your campaigns if any issue…