LAWSUIT REVEALS CRYPTOQUEEN RUJA IGNATOVA CONTROLS BITCOINS WORTH OVER $13 BILLION
Advertisment
Attorney and Solicitor
Dr. Jon Levy is a solicitor who specialises in transnational law and private international law. He has represented the former president of the Republic of China, Chen Shuibian, the former Deputy Prime Minister of Yugoslavia, and numerous African entities and political figures. He has been engaged by clients against the US Office of Foreign Asset Control (OFAC), CIA, US Army, and UK Cabinet. As a litigator he specialises in transnational asset recovery and has taken up cases against the Vatican Bank, UBS AG, the Swiss National Bank, Emaar Corporation, and many others.
The younger Al Qassimi was an early associate of Ignatova and provided her diplomatic credentials to facilitate her travel to and residence in the UAE. Al Qassimi and Greenwood also made a "gift" of over million to a Dubai bank official to facilitate the opening of accounts for the OneCoin enterprise. However, in 2015, the accounts containing over 0 million were frozen when Ignatova and Greenwood came under suspicion for money laundering.
A lawsuit filed against the OneCoin organization by victims contains new information about 0 million still in Dubai bank accounts and reveals Cryptoqueen Ruja Ignatova made off with 230,000 Bitcoins now worth over billion paid to her by a member of an Emirati royal family in 2015.
Dr. Levy has begun to release additional documents related to the lawsuit and will continue to do so as the case moves forward. The case against One Coin is one of several he has filed in the British Indian Ocean Territory Supreme Court based on the repeated use of the top level domain .IO (Indian Ocean) by crypto criminals with no real presence other than websites.
The Largest Bitcoin Transaction Ever Recorded
+1 707-298-2132
ONECOIN & BITCOIN: TWO SIDES OF THE SAME COIN
Ruja Ignatova and CEO United Arab Bank circa 2015
In 2015 the younger Sheikh Al Qassimi in a well-documented and witnessed transaction handed over to embattled Ignatova, four hard wallets (USB devices) containing 230,000 Bitcoins then worth about million in exchange for the now frozen One Coin bank accounts, other assets and real estate in the UAE worth perhaps billion. The peer to peer transaction was anonymous and as the price of Bitcoin rose to dizzying heights, Ignatova was supplied with a virtually endless supply of cash. She dropped out of site by the end of 2017. The 230,000 Bitcoins are now worth a staggering billion. The Cryptoqueen has become the largest beneficiary of the Bitcoin price run up and crowned most successful criminal in world history. With billions in cryptocurrency, she has easily eluded an international manhunt thanks to Bitcoin's anonymity.
The plaintiff's attorney, Dr. Jonathan Levy, explains that regulators and law enforcement have dropped the ball not just on OneCoin but dozens of lesser crypto scams: "Regulators seems oblivious to the fact the cryptocurrency's main purpose is to facilitate and reward criminals like Ruja Ignatova. It is no coincidence that Ignatova is the main beneficiary of the Bitcoin bubble." Dr. Levy has been advocating for a victim superfund to be established by the EU based on a .0001 per Euro tariff on cryptocurrency transactions. "The winners are clearly the bad guys: organized crime, money launderers, and market manipulators while the small-timers are continually defrauded, hacked and abused. Crypto cannot be insured and if we cannot ban it altogether; a victim superfund is an urgent necessity."
[email protected]
The lawsuit is based on new information from Dubai where One Coin had a large presence confirms the presence of 0 million in cash and other assets worth as much as billion being fought over in several court cases by representatives of Ruja Ignatova, her second in command Sebastian Greenwood, an Emirati sheikh, and other One Coin associates.
For a copy of the lawsuit: http://www.jlevy.co/wp-content/uploads/2021/05/OneCoinICOIO.pdf
The One Coin organization funneled billions to banks and real estate in Dubai where they were aided by His Excellency Sheikh Saoud bin Faisal Al Qassimi and a former real estate agent Mimoun Madani. Al Qassimi is the son of one of the wealthiest men in the UAE, United Arab Bank CEO H.E. Sheikh Faisal Bin Sultan Bin Salem Al Qassimi, pictured below with Ignatova. The Al Qassimi family holdings includes a vast array of enterprises thought out the UAE and Middle East.
For more information:
Dr. Jonathan Levy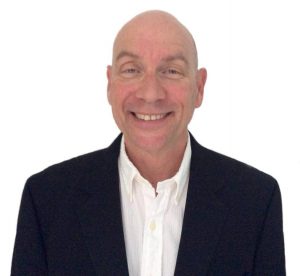 Additional documents at: http://www.jlevy.co/2021/05/12/148/
Send bulk sms with Bitcoin and don't worry If your link gets reported. We are constantly monitoring your links and We'll pause your campaigns if any issue…