Major bank Morgan Stanley invests indirectly in Bitcoin – institutional in the BTC mania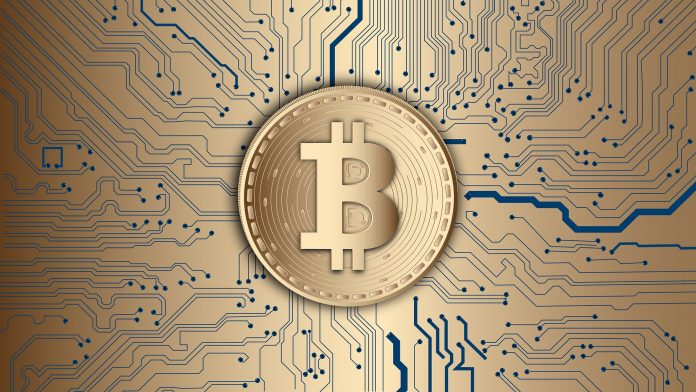 Advertisment
We are excited to see where the BTC rally will go, when the correction will start and how strong it will be.
Advertise with us : Advertise
Bank indirectly invests in Bitcoin
Morgan Stanley is a US investment banking and securities trading company headquartered in New York. The bank is one of the 30 major banks that have been classified by the Financial Stability Board (FSB) as a "systemically important financial institution". Such names further legitimize Bitcoin and also make it more interesting for other banks and automatically attract more attention.
Virtual currency is not legal tender, is not backed by the government, and accounts and value balances are not subject to consumer protections. TheBitcoinNews.com holds several Cryptocurrencies, and this information does NOT constitute investment advice or an offer to invest.
MicroStrategy with Michael Saylor as a BTC pioneer
MicroStrategy stock is up 37% this year. Compared to a 1.8% increase in the S&P 500, it shows how investors in the traditional market are reacting to investing in Bitcoin. Overall, the company's stock has risen by more than 300% after its first investment in BTC.
They've increased their position by 360%, adding almost 650,000 shares since Q3 2020.
Bitcoin is currently experiencing unprecedented demand from companies and institutional investors. Now big banks like Morgan Stanley are showing their interest in digital gold and are now investing indirectly in BTC. The real big players are slowly coming onto the Bitcoin floor and confirm the great potential of the first crypto currency.
This is probably one of the reasons why the Bitcoin price has risen so sharply in recent months and is reaching a new all-time high almost every day. The BTC price is now around USD 40,000, roughly twice the all-time high of 2017.
Morgan Stanley just filed an SEC form declaring they now own 792,627 shares (10.9%) of MicroStrategy.
But according to reports from Grayscale, more and more institutional investors want to invest in BTC. The assets to be managed are still growing rapidly. According to the company's latest tweet, the AUM (Assets Under Management) is currently at $ 28.4 billion. 85% of this sum is held in the Grayscale Bitcoin Trust.
The rush of institutional investors on Bitcoin continues
Morgan Stanley has thus invested indirectly in Bitcoin, because MicroStrategy is currently one of the listed companies with the largest share of BTC. The company's CEO, Michael Saylor, is a strong believer in Bitcoin and takes every opportunity to express his confidence.
TheBitcoinNews.com – Bitcoin News source since June 2011 –
Bitcoin is now held as a hedge against the uncertainties of central banks' monetary policy. Due to the current economic problems, the amount of money has increased extremely last year. Thus, the money that was already in circulation loses value and purchasing power decreases. The strong inflation will burn large chunks of wealth, hence the flight to long-term assets like Bitcoin.
If you own the most coveted asset in the universe why would you ever sell it?
According to Bloomberg, the bank held 792,627 shares of MicroStrategy through December. This is confirmed by an official report from the US Securities and Exchange Commission. MicroStrategy is often referred to as the unofficial Bitcoin ETF.
Even the banks want Bitcoin ? pic.twitter.com/SqvryJZu3t
He also uttered strong words that clearly show how convinced the CEO of Bitcoin is:
Boom!
Send bulk sms with Bitcoin and don't worry If your link gets reported. We are constantly monitoring your links and We'll pause your campaigns if any issue…