Microstrategy CEO Personally Owns $240 Million in Bitcoin — Company BTC Profit Outshines Other Earnings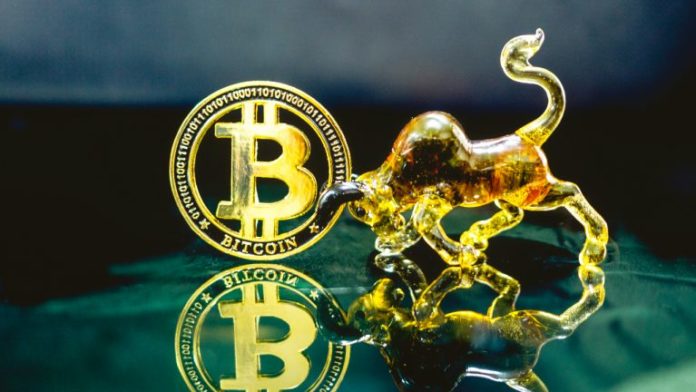 Advertisment
Bitcoin.com is author of this content, TheBitcoinNews.com is is not responsible for the content of external sites.
Microstrategy and Its CEO Are Both Bitcoin Hodlers
The post Microstrategy CEO Personally Owns 0 Million in Bitcoin — Company BTC Profit Outshines Other Earnings appeared first on Bitcoin News.
Saylor, who has been outspoken about bitcoin ever since his company decided to make the cryptocurrency its primary Treasury reserve asset, tweeted Wednesday:
Some have asked how much BTC I own. I personally hodl 17,732 BTC which I bought at ,882 each on average. I informed Microstrategy of these holdings before the company decided to buy bitcoin for itself.
At the current BTC price of ,447.85, the company's bitcoin holding is worth over 4 million. Saylor's personal BTC stash is worth 8.46 million. In addition, his company's share price rose almost 38% from 7.81, when it announced the bitcoin capital allocation strategy during the release of its second-quarter financial results on July 28, to 2.15 at the time of this writing.
Saylor has not always been a bitcoin bull. A former bitcoin skeptic, he tweeted on Dec. 18, 2013: "Bitcoin days are numbered. It seems like just a matter of time before it suffers the same fate as online gambling."
What do you think about Saylor and Microstrategy's bitcoin holdings? Let us know in the comments section below.


The CEO of the billion-dollar company Microstrategy, Michael Saylor, has revealed his own bitcoin holdings. His company, Microstrategy, recently bought 5 million in bitcoin as its primary Treasury reserve asset.
Following a 5 million bitcoin purchase by his billion-dollar company, Microstrategy CEO Michael Saylor reveals that he personally owns about 0 million in bitcoin. Meanwhile, his company's bitcoin gains have outperformed the company's other earnings.
Microstrategy purchased a total of approximately 38,250 bitcoins for an average purchase price of about ,111 per BTC, at an aggregate purchase price of 5 million, its 3Q 2020 earnings announcement details.
Independent analyst Kevin Rooke pointed out in a tweet on Tuesday that "Microstrategy has earned million in the last 3.5 years from their business operations," while it earned "0 million in the last 2 months from their bitcoin purchases." The gains are unrealized, however, and Saylor has indicated that Microstrategy plans to keep its BTC for 100 years.
However, since his big bitcoin purchase, the CEO has been a strong proponent of bitcoin, calling the cryptocurrency the best store of value, much better than gold or tech stocks. He recently made a strong long-term bull case for bitcoin.
Send bulk sms with Bitcoin and don't worry If your link gets reported. We are constantly monitoring your links and We'll pause your campaigns if any issue…