New Stimulus Checks: Barbara Corcoran Slams Mark Cuban's Expiry Date Idea, Favors Long-Term Relief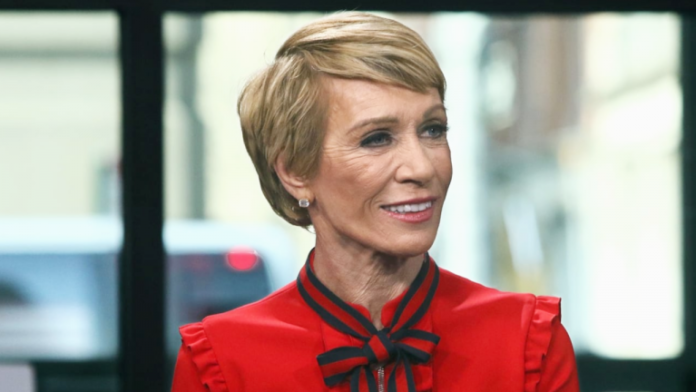 Advertisment
What kind of stimulus payments do you think is best? Let us know in the comments section below.
Second Stimulus Checks and Extended Unemployment Benefits
Last week, the House passed the .2 trillion revised Heroes Act which House Speaker Nancy Pelosi introduced on Monday. It includes another round of ,200 direct payments to U.S. households. Pelosi and Treasury Secretary Steven Mnuchin have been trying to come up with a compromise on the stimulus bill. On Friday, President Donald Trump said he tested positive for coronavirus and urged Congress on Saturday to pass a much-needed stimulus package to help Americans. So far, Democrats and Republicans have not been able to come to an agreement on a relief aid package, and time is running out to get one passed before the November presidential election.
Recently, her Shark Tank co-star Mark Cuban said a second stimulus package should give all U.S. households a ,000 stimulus check every two weeks for the next two months. However, there is a catch — recipients must use that money within 10 days. Cuban believes that this requirement will promote spending and help keep businesses open.
Barbara Corcoran, the American investor famed for building a real estate empire with just a ,000 loan, has spoken about stimulus checks to help Americans through the coronavirus-led economic crisis. She is also a star of the ABC television show "Shark Tank," a multi-Emmy Award-winning entrepreneurial-themed reality show.
The post New Stimulus Checks: Barbara Corcoran Slams Mark Cuban's Expiry Date Idea, Favors Long-Term Relief appeared first on Bitcoin News.
Bitcoin.com is author of this content, TheBitcoinNews.com is is not responsible for the content of external sites. Unlike Mark, I don't think a 'use it or lose it' approach is the way to go because it promotes unwise, quick spending. People should spend money on essentials first like food, rent and monthly credit card bills vs new TVs.
According to CNBC, experts agree with Corcoran that boosting unemployment benefits will help mitigate financial hardship long-term and would help the economy recover more effectively than one-time checks.
Famous investor and "Shark Tank" star Barbara Corcoran has criticized Mark Cuban's "use it or lose it" approach to the second round of stimulus checks for Americans. She also shares her thinking on what's more important than one-time direct payments.
Many people, including Corcoran, disagree with Cuban's stimulus check suggestion. Commenting on her co-star's idea of giving people a stimulus check with an expiry date, she told CNBC Make It last week:
Corcoran emphasized that she supports a second round of stimulus checks. "I do think another stimulus package is useful to shore up folks hardest hit, especially those who have lost their jobs," she said. However, the real estate guru believes that it is even more important for Congress to extend unemployment benefits. She explained that stimulus checks are "not nearly as important as extending unemployment benefits that give a boost to those who need it most."
Send bulk sms with Bitcoin and don't worry If your link gets reported. We are constantly monitoring your links and We'll pause your campaigns if any issue…