Open Interest on Bitmex Drops 16%: Investors Withdraw 37,000 BTC in Less Than 24 Hours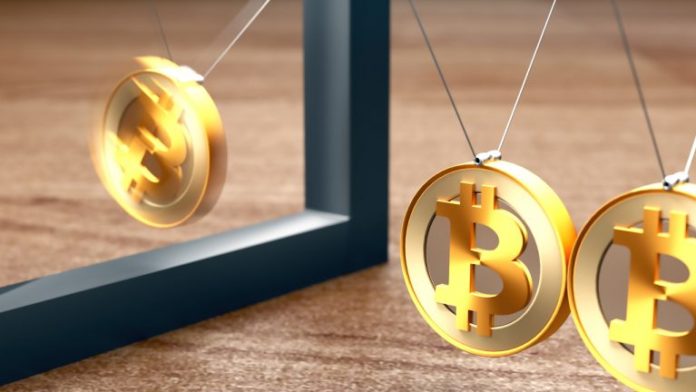 Advertisment

In the meantime, Thor Chan, CEO of AAX Exchange tells news.bitcoin.com that "the drop in OI on Bitmex's bitcoin derivatives means fewer traders are opening positions in the exchange." Highlighting the uncertainty caused by the CFTC charges, Thor says:
Data from Arcane Research shows that open interest on Bitmex's bitcoin derivatives market touched a new low of 45,122 BTC on October 1. The figure represents a 16% drop since the CFTC announced charges against Bitmex and its executives for allegedly operating an unregistered trading platform.
Still, the CEO offers his deeper understanding of what might have caused the accelerated drop of OIs. Thor explains:
Bitcoin.com is author of this content, TheBitcoinNews.com is is not responsible for the content of external sites.
"On the surface, this (drop) can be attributed to the uncertainty relating to the legal issues unfolding at the moment, as well as the liquidation event which affected a number of exchanges during the market crash of March."
Thor says "whatever is unfolding over at Bitmex is something all exchanges should pay close attention to and learn from."
The post Open Interest on Bitmex Drops 16%: Investors Withdraw 37,000 BTC in Less Than 24 Hours appeared first on Bitcoin News.
What are your thoughts about the unraveling events at Bitmex? Tell us what you think in the comments section below.


Open interest (OI) is the total number of outstanding derivative contracts, such as options or futures that have not been settled. Increasing open interest represents new or additional money coming into the market while decreasing open interest indicates money flowing out of the market.
According to Arcane Research's post on Twitter, "the former yearly low was painted on the 30th of April when the open interest bottomed at 61,975 BTC." The post adds that in the wake of the act CFTC, traders are "definitely closing their positions on Bitmex."
Meanwhile, Coinmetrics data shows that during the same period, a total of 37,000 BTC (7M) was moved out of Bitmex as investors panicking sought to secure their funds. In a comment on Twitter, Coinmetrics adds that Binance and Gemini together captured over 1/3 of the Bitmex withdrawals.
"But at a deeper level, we believe it's a sign of a maturing market, with traders becoming increasingly critical of the performance, security and in some cases the integrity of exchange operators. We are now in the adoption phase, and we can expect regulatory scrutiny as well as a demand for higher standards by users to become more pronounced as we move forward."
Meanwhile, the Bitmex executives, who also face a violation of the Bank Secrecy Act, deny the charges against them and insist they will defend themselves. The executives add they "have always sought to comply with applicable U.S. laws, as those laws were understood at the time and based on available guidance."
Send bulk sms with Bitcoin and don't worry If your link gets reported. We are constantly monitoring your links and We'll pause your campaigns if any issue…