Philippines Regulator Warns Investors to Steer Clear of Mining City's Bitcoin Vault Ponzi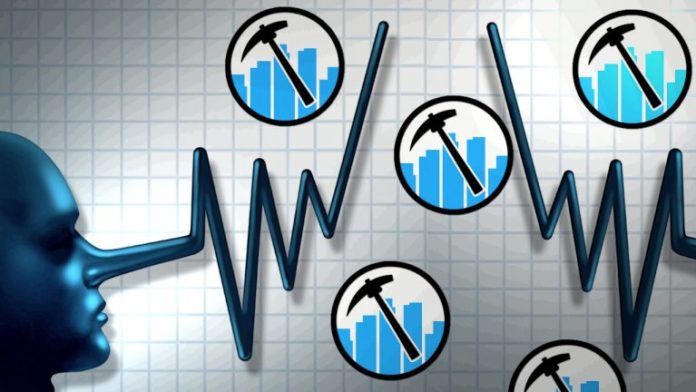 Advertisment
The regulator also stresses that investors "should not invest" in Mining City or to "stop investing" in the project. The SEC reminds investors it will not be able to protect them when the Ponzi operation crumbles because it is "not covered by prudential and market conduct requirements."
There's a mining contract scheme people are discussing and making the rounds on the web called "Mining City" or "Bitcoin Vault." The Philippines SEC recently put out a warning against the operation and the alleged masterminds behind the project.
There's a number of reports and studies that show the Mining City project is a pyramid scheme and the findings indicate a myriad of red flags. On September 10, 2020, the Philippines Securities and Exchange Commission (SEC) published a warning about Mining City's operations.
The Philippines SEC warning, however, says that the regulator may also pursue criminal liability against the Youtube channel called "Crypto Knight Miner." Moreover, if charged the Mining City operators could face fines of up to five million pesos (over 0K) and 21 years of imprisonment.
The Philippines SEC adds:
Bitcoin.com is author of this content, TheBitcoinNews.com is is not responsible for the content of external sites.
The Mining City and BTCV schemes were purportedly invoked by the project's CEO Gregory Rogowski, Philippines group leader Anthony Aguilar, and Jhon Rey Grey. BTCV's value is listed on the coin market cap aggregator, Coingecko and the token touched an all-time high of 9 on August 1, 2020. Mining City's token is down -85.27% since then and now trades for per BTCV.
One thing is for sure, there's been a number of crypto Ponzi operations over the years, and they typically attract a lot of users before they crumble. However, as the story goes with any pyramid scheme when the project crashes, only the top leaders make off with all the money.
The post Philippines Regulator Warns Investors to Steer Clear of Mining City's Bitcoin Vault Ponzi appeared first on Bitcoin News.
The Philippines SEC calls Mining City a blatant Ponzi and says the "so-called smart contracts or Mining City Contracts partake of the nature of securities in the form of investment contracts under the regulatory jurisdiction of the Commission."

According to Mining City representatives, the project wholeheartedly refutes the claims made by the financial regulator. In one particular article, Mining City leaders allege the "[Philippines SEC] listing seems to have come as a result of misinformation posted by individuals in the Philippines."
What do you think about the recent warning from the Philippines SEC about Mining City? Let us know what you think in the comments section below.
The aforementioned scheme used by Mining City clearly shows an indication of a possible Ponzi scheme in which new investor money is used to pay 'bogus profits' to those who invested first.


One particular pyramid scheme called "Mining City" is a cloud mining operation that pays users in a token called Bitcoin Vault or BTCV. Mining City claims to have an offsite datacenter filled with mining rigs and the project sells cloud mining contracts to investors.
Despite the condemnation from the Philippines SEC, the terms "Bitcoin Vault" or "Bitcoin Vault Price" are breakout searches on Google Trends. Moreover, the tech giants like Twitter, Facebook, and Youtube allow the Mining City Ponzi to flourish, as thousands of posts and videos can be found on these platforms.
Mining City sells cloud mining contracts in packages of multi-year terms and depending on the hashrate purchased packages can run up to over ,000+ a contract. Those shilling the project on crypto forums and social media platforms promise investors 0 a day in returns paid out in BTCV.
Send bulk sms with Bitcoin and don't worry If your link gets reported. We are constantly monitoring your links and We'll pause your campaigns if any issue…