Smart Advertising Token SaTT Gets Wrapped (WSATT) and On Boarded to Uniswap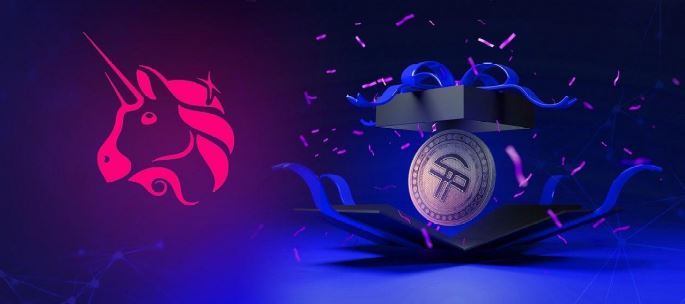 Advertisment
A wrapped token is an ERC-20 compatible token, valued exactly the same as the token it represents, that is more easily mobilized by decentralized applications (dApps). For trading on Uniswap, the SaTT team specially created the Wrapped SaTT (WSATT) which is optimized for Uniswap.
The SATT token has recently been listed on a number of established centralized crypto exchanges (CEX). Actively trading on EU-compliant WhiteBIT, Korea Top Ten ranked ProBit, US-compliant BW, and one of Eastern Europe's largest exchanges, Coinsbit, the SATT token is available now for trading on the biggest DEX (decentralized exchange) on Ethereum, Uniswap.
+65-91826605
Medium: https://medium.com/@satt.atayen
At the end of each cycle of the Staking Reward Program, rewards earned will be delivered in SATT automatically into the holder's Ethereum wallets, an attractive and efficient way of passively earning SATT.
To reward WSATT holders who supply liquidity for the WSATT/ETH pool, SaTT is offering an exclusive 10-day staking reward. This is equal to 2% of the total pool contribution for a few cycles. The rewards accrue in real-time and can be liquidated upon closing the pool.
Github: https://github.com/Atayen/satt-js
[email protected]
For full and detailed instructions on how to join the Uniswap WSATT/ETH liquidity pool, please refer to these two SaTT blog tutorials:
Getting on Uniswap 1
Singapore, October 22, 2020 – Following their successful ICO, smart advertising marketplace project SaTT did not immediately list their token onto Uniswap as previously announced. Instead, a delay was communicated to their users to wait for a wrapped SaTT.
Cecilia Wong, yourPRstrategist.com
LinkedIn: https://www.linkedin.com/showcase/satt-token
This is welcome news for the SaTT community of DEX users who can begin their much anticipated trading on Uniswap and also earn passive yields from WSATT.
Telegram: https://t.me/satttoken
30 days : 3%
180 days : 22%
One of the benefits of trading on Uniswap is that liquidity providers get a reward of 0.3% on all trades conducted on Uniswap, in proportion to their total pool contribution. On top of this, WSATT holders get an added bonus.
About SaTT
Staking Reward Details
"The SaTT token smart contract is designed to cater to advertisers," explains Gauthier Bros, CEO of SaTT. "This means it automatically comes with a high gwei fee to process transactions fast. ETH transactions have to be processed consecutively so this was done to prevent bottlenecks from forming and holding up the users' transactions."
SaTT, which stands for Smart Advertising Transaction Token, is a utility token that enables advertisers to buy smart advertising services on its ethereum-based dApp. All transactions between advertisers and influencers/publishers are governed by the SaTT smart contract which ensures speed, transparency and security, and is cost-efficient.
Getting on Uniswap 2
Amid complaints from community users about the Uniswap listing delay, the SaTT team stood firmly by their decision to wrap their SaTT token first before onboarding it to Uniswap.
Bitcoin Talk: https://bitcointalk.org/index.php?topic=3407522
Media Contact
90 days : 10%
10 days : 2% – Only for the first 50 participants
In September alone, Uniswap processed USD 15.3 billion in monthly volume, surpassing that of Coinbase, a clear indication that since DeFi (decentralized finance) has become all the rage now, DEX fever is following suit.
Facebook Page: https://www.facebook.com/SaTT.Token
The SaTT dApp helps to quantify ROI by using blockchain oracles to retrieve data from 3rd-party API of social media platforms like Youtube, Facebook, Twitter, Instagram etc. Actions performed, such as LIKES, SHARES, VIEWS, TWEETS etc. can then be evaluated and if all criteria is successfully met, payments are triggered automatically from the advertiser's preloaded budget to the wallet of the influencer/publisher. Fast, tamper-proof, secure and cost-efficient, the SaTT smart advertising system is a perfect use case of the ethereum smart contract. https://satt-token.com
WSATT token Optimized for Uniswap
SaTT Officials:
Twitter: https://twitter.com/SaTT_Token
WSATT Staking Earns You Attractive Rewards!

Catch the latest media buzz in the cryptocurrency and blockchain space from
Bit-Media
.
Send bulk sms with Bitcoin and don't worry If your link gets reported. We are constantly monitoring your links and We'll pause your campaigns if any issue…