South African Regulator Raids Home of Key Members of an Alleged Crypto Ponzi Scheme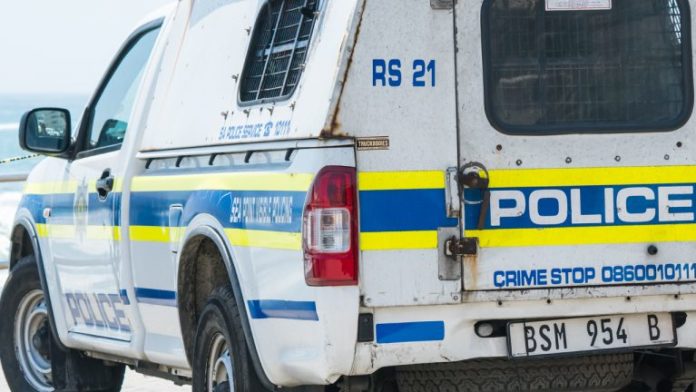 Advertisment
The raid comes after the South African regulator previously advised MTI clients to withdraw funds after determining that the company did not have the required operating license.
MTI Remains Defiant
A South African regulator along with the country's police have reportedly seized electronics devices and computers belonging to two principal members of Mirror Trading International (MTI), an alleged bitcoin Ponzi scheme. The raid at Clynton and Cheri Marks' home on October 26 was conducted by Financial Sector Conduct Authority (FSCA) officials who are looking for proof of trades and bitcoin balances.
What do you think of MTI's latest challenge? Tell us your thoughts in the comments section below.
Bitcoin.com is author of this content, TheBitcoinNews.com is is not responsible for the content of external sites.
Similarly, a voice message attributed to Cheri Marks confirms the raid by FSCA officers who were reportedly accompanied by 15 South Police Service officers. Still, Marks asserts that the raid "changes nothing" and that scheduled customer withdrawals will continue.
Just recently, one South African website that tracks complex Ponzi schemes as well as individuals running them, added MTI to its list of well-known scams. In its assessment, dishonest.co.za flags for MTI making claims that it has had "only one negative trading day since its launch."
Another Ponzi Allegation
However, according to a report by Global Crypto that cites a Telegram message sent to MTI members, the defiant sender says "it will be business as usual" while the investment company's lawyers "are onto this." The sender adds:
The news (media) will sensationalize this so I would like to pre-warn everyone. MTI will be releasing a video later today or tomorrow. More attacks will happen. This is just to let you know MTI is not going anywhere.
Panning the unrealistic claim, the website says "anyone with basic trading experience knows that it is extremely difficult to avoid losses; almost impossible." Similarly, the MTI claims that it takes 10% of the day's trading profits are also flagged.
Meanwhile, on one South African discussion forum, members discuss the MTI's continuing troubles with regulators and how the MTI is trying in vain to dismiss the litany of allegations. One member of the forum points to how Cheri Marks' repeated assurance that "everything is fine" has been used by other scammers in the past before they disappeared. The member John Tempus says:
In her audio message, Cheri Marks insists everything is going as normal and while promising that she and Clynton would soon return online to engage with members. Cheri implies in the audio that their mobile had been seized by FSCA officials.
"Bitconnect also stated, 'EVERYTHING IS FINE GUYS' and then overnight it went to the gutter."
The post South African Regulator Raids Home of Key Members of an Alleged Crypto Ponzi Scheme appeared first on Bitcoin News.
At the time of writing, the MTI team had not put up the promised video that gives their version of events.
The MTI team has repeatedly denied allegations against their company and they blame the media of trying to destroy a business that is "working to improve the lives." Yet, despite the denials, international and domestic organizations are adamant that MTI is operating outside and that it is possibly a Ponzi scheme.
Send bulk sms with Bitcoin and don't worry If your link gets reported. We are constantly monitoring your links and We'll pause your campaigns if any issue…