Square's Major Bitcoin Buy: Puts 1% of Total Assets Worth $50 Million in BTC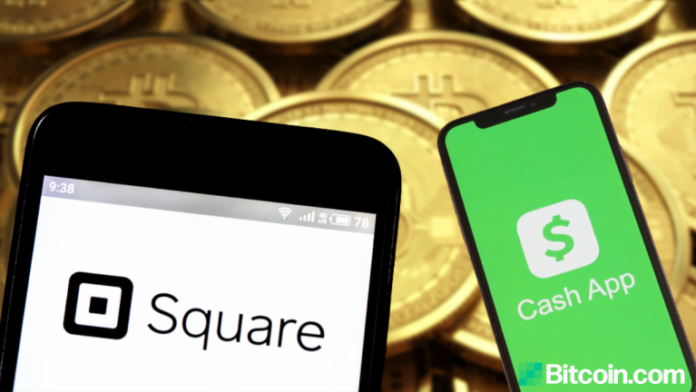 Advertisment
The company's mobile payment service, Cash App, launched bitcoin trading in 2018 allowing users to buy and sell BTC. In Q2 2020, the company announced that Cash App's bitcoin revenue surged 600% and profits were 711%. In 2019, the company formed an independent team, Square Crypto, to focus on contributing to bitcoin open-source work. It also recently launched a non-profit organization, Cryptocurrency Open Patent Alliance (COPA), to encourage crypto innovation and open access to patented crypto inventions.
Square's Major Bitcoin Buy
We believe that bitcoin has the potential to be a more ubiquitous currency in the future … As it grows in adoption, we intend to learn and participate in a disciplined way. For a company that is building products based on a more inclusive future, this investment is a step on that journey.
Amrita Ahuja, Square's Chief Financial Officer, commented:
What do you think about Square buying bitcoin? Let us know in the comments section below.
The post Square's Major Bitcoin Buy: Puts 1% of Total Assets Worth Million in BTC appeared first on Bitcoin News.
Square Inc. has put 1% of its total assets in bitcoin worth about million. The company believes that "cryptocurrency is an instrument of economic empowerment and provides a way for the world to participate in a global monetary system."
Bitcoin.com is author of this content, TheBitcoinNews.com is is not responsible for the content of external sites.
Commenting on Square's announcement, Microstrategy CEO Michael Saylor tweeted: "Bitcoin makes a fine treasury reserve asset. My admiration goes out to Jack and the Square team for leading the way." For his company, Saylor explained: "I considered investing our treasury in fiat, bonds, stocks, swaps, index funds, options, real estate, commodities, precious metals, art, & intangibles before settling on bitcoin. It seems like the ideal long-duration asset."
Square's bitcoin purchase followed a similar action by another billion-dollar company. The Nasdaq-listed Microstrategy recently made bitcoin its primary treasury reserve asset and invested a total of 5 million in the cryptocurrency. Crypto Twitter is upbeat about Square buying bitcoin, expecting more large companies to follow suit.
Square Inc. announced Thursday that it has bought approximately 4,709 bitcoins at an aggregate purchase price of million. The NYSE-listed company (NYSE: SQ) with a market cap of billion provides software and hardware payments products and small business services. The San Francisco-based company has offices in the U.S., Canada, Japan, Australia, Ireland, Spain, and the U.K.
"Square believes that cryptocurrency is an instrument of economic empowerment and provides a way for the world to participate in a global monetary system, which aligns with the company's purpose," Thursday's announcement reads. This bitcoin investment represents about 1% of the company's total assets at the end of Q2 2020.
Send bulk sms with Bitcoin and don't worry If your link gets reported. We are constantly monitoring your links and We'll pause your campaigns if any issue…