Tether's Stablecoin Dominance Drops Below 80% as Audit Controversy Lingers On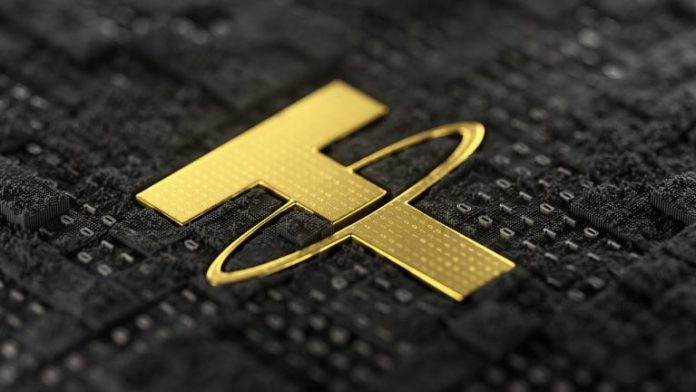 Advertisment
The latest data, which was published on September 25, appears to show the continuing growth of the stablecoin circulating supply, a trend similarly observed in a Coinmetrics report of July. According to that report, the circulating supply of stablecoins had doubled to billion. Then, Coinmetrics attributed the growth to an investor practice of converting volatile crypto assets to stablecoins when markets crash.


The latest stablecoin growth appears to be a result of increased interest in DeFi according to some experts. Defi users reportedly use stablecoins to obtain high returns from various defi platforms.
This practice was apparent in March of 2020 when the crypto market crashed alongside global stock markets. A global shortage of USD meant that many panicking investors were unable to move funds out of the cryptocurrency market quickly enough. Converting assets to stablecoins proved to be a useful option.
In the meantime, the continuing defi craze, as well as the high network fees on some blockchains, will likely cause further growth of stablecoin circulating supply. However, it is unclear if the growth rate will match that of earlier in the year.
Meanwhile, in a seemingly unprovoked attack on USDT, a stocks and cryptocurrency rating organization, Weiss Crypto Ratings says USDC is its preferred stablecoin because it is subjected to audits. In a post on Twitter made prior to Coinmetrics' latest data release, the rating agency asserts that:
The post Tether's Stablecoin Dominance Drops Below 80% as Audit Controversy Lingers On appeared first on Bitcoin News.
"Unlike USDT, the USDC is subject to audits from at least five accounting firms. Based on these reports, USDC is more than 100% backed — which is why it is presently our preferred stablecoin."
Out of the total supply, the USDT-ETH accounted for approximately 53% while USDT-TRX took just over 20% of USDT's total circulating supply. On the other hand, USDC, which has a market capitalization of .53 billion according to Markets.bitcoin.com, now constitutes 13% of the total circulating supply.
What do you think of the latest stablecoin supply growth? Share your thoughts in the comments section below.
The total volume of stablecoins in circulation is closing in on the billion mark, while the market-leading coin, USDT's share of the total circulating supply continues to shrink, data from Coinmetrics shows. According to the data, USDT now accounts for an estimated at 80% of total supply, and the majority of the coins are now issued on the Ethereum and Tron networks.
"Well, but we know accounting firms are not to be trusted as well. Or have you forgotten about Wirecard? None of the accounting firms involved discovered/reported the fraud."
In another tweet, Weiss Crypto Ratings compares USDC to Tether, which it argues is not 100% backed. The rating agency repeats familiar allegations about Bitfinex's controversial vaults that "are not publicly auditable." In a recommendation to its followers, Weiss Crypto says "we recommend you avoid exposure to Tether."
Interestingly, some Twitter users were quick to remind the rating company that auditing firms cannot always be trusted. One user asks:
Bitcoin.com is author of this content, TheBitcoinNews.com is is not responsible for the content of external sites.
Send bulk sms with Bitcoin and don't worry If your link gets reported. We are constantly monitoring your links and We'll pause your campaigns if any issue…