Venezuela To Start Using Cryptocurrency in Global Trade in Efforts To Fend off U.S. Sanctions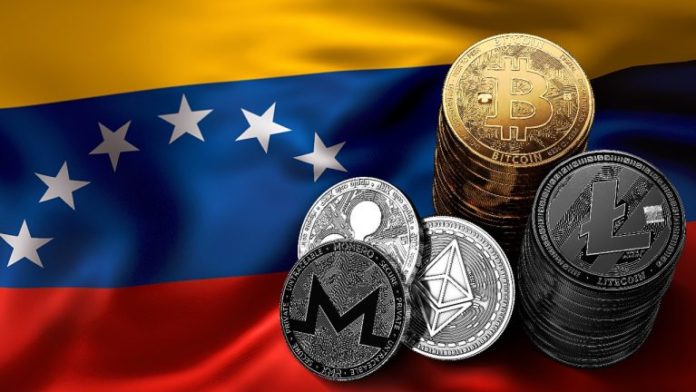 Advertisment
According to the Bloomberg report, the central bank of Venezuela is formally testing whether it can hold crypto in its reserves. The immediate targets include bitcoin (BTC) and ethereum (ETH).
Both assets have been requested by state-run Petroleos de Venezuela SA. The oil company wants to send BTC and ETH to the central bank and then have it pay the firm's suppliers with the coins, says the report.
Maduro was delivering an anti-sanctions law aimed at spurring economic and social development, both paralyzed by U.S. sanctions. The blockade has also throttled Venezuela's trade relations with much of the world, where the U.S. dollar still dominates.
What do you think about Venezuela turning to crypto in international trade? Let us know in the comments section below.
Venezuela president Nicolas Maduro says the country is to start using cryptocurrency in both domestic and global trade, as part of efforts to neutralize crippling U.S. economic sanctions.
Now, the oil-rich South American country has set its sights on virtual currency. Venezuela, the world's sixth largest oil producer, is hoping to leverage cryptocurrencies to compensate for the squeeze in petrodollars arising from the economic sanctions. Bloomberg quoted Maduro as saying:
The post Venezuela To Start Using Cryptocurrency in Global Trade in Efforts To Fend off U.S. Sanctions appeared first on Bitcoin News.
Bitcoin.com is author of this content, TheBitcoinNews.com is is not responsible for the content of external sites.
Venezuela's deepening economic crisis has led to a massive adoption of cryptocurrency, with more than million worth of bitcoin traded peer-to-peer each week, Coindance data shows. The government recently signed a new tax agreement that enabled it to start collecting taxes and fees in the petro.
The country has already been trying to use its national crypto, the petro, for this purpose but without much success.
The finance minister and Venezuela's central bank have new instruments which we will activate very soon so that everyone can do banking transactions, as well as national and international payments through the central bank's accounts. Venezuela is working within the cryptocurrency world.
Excoriated by the West, the leftist Venezuelan leader thundered: "Donald Trump and his sanctions are blocking Venezuela from carrying out transactions in any of the world's banks. There's other formulas to pay, and it's what we're using, because our payment system works perfectly in China and Russia."
Speaking in the country's parliament on Sept. 29, Maduro revealed that the move will "give new strength to the use of petro and other cryptocurrencies, national and global, in domestic and foreign trade…"
Send bulk sms with Bitcoin and don't worry If your link gets reported. We are constantly monitoring your links and We'll pause your campaigns if any issue…